Print Still Performs Many Roles That Online Cannot!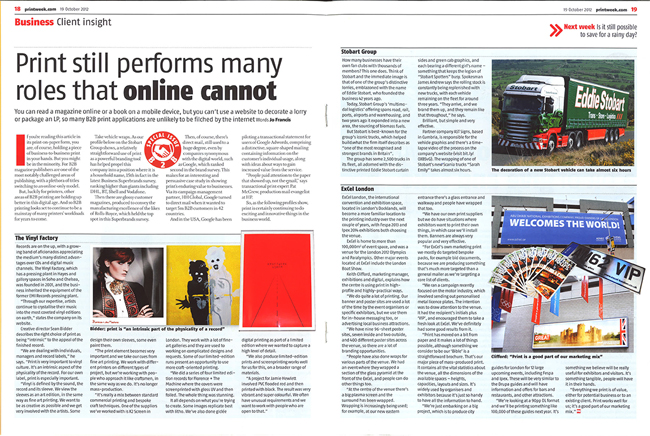 Did you see this article in Printweek? An increasing number of companies are 'returning' to print from online promotions. Pat McGrew, HP's production mail evangelist stated 'People paid attention to the paper that showed up, not the email'.  Whereas The Vinyl Factory's Creative Director, Sean Bidder, describes the right choice of print as being 'intrinsic' to the appeal of the finished record.
So for your next promotion, talk to Pyramid Press, and see how we can help make your promotion more tangible, tactical and memorable.