Co2 Reduction Scheme at Pyramid Press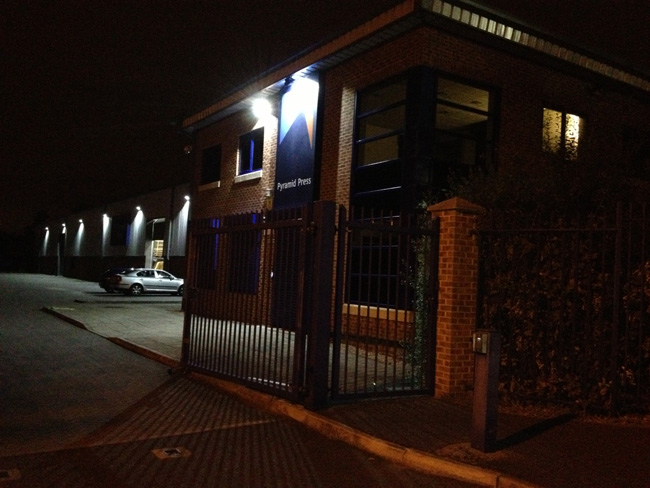 Pyramid Press Carbon Reduction Scheme is well under way with the installation of Intelligent Tamlite HILUX pressroom lighting. Removal of the original 400W metal halide low-bay lighting was a high priority to improve lighting in the Press Room and reduce our energy consumption.
Phase two is schedule to start early 2013.
External LED floodlighting has been installed at the site to further lower Pyramid Press's energy consumption.